Another One In the Slammer
Another One In the Slammer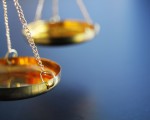 Fresh off of news that Brent Beckley of Absolute Poker was sentenced to fourteen months of incarceration, it was reported that Ira Rubin was sentenced to three years of incarceration and was ordered to forfeit $5,000,000.
Rubin pleaded guilty in January to conspiracy charges related to illegal gambling, bank fraud, wire fraud and money laundering. According to reports, Rubin assisted with payment processing for the major online sites still offering poker to US customers after the enactment of the UIGEA by falsely labeling the transactions as related to an online golf store and other false businesses.
U.S. District Judge Lewis Kaplan, who also handed down the fourteen month sentence to Beckley, reportedly admonished Rubin by stating, "You are an unreformed conman and fraudster." He continued, "A significant sentence is necessary to protect the community."
Rubins sentence is one of the largest sentences thus far handed down on this type of case.
Remember, play at Pokerist is free, and therefore 100% legal. While the US government slowly moves to legalize online poker, keep your skills sharp by playing at Pokerist.
كن اللاعب
حمل تطبيق Texas Holdem Poker على جهازك الآن!