Question of the week #
You're playing a tournament, seated UTG. The blinds are 15/30 and every player has a deep stack. You limp in with 89 suited in clubs and flop a straight and a flush draw. The board is 67A, 2 clubs. You bet out and get two callers and a minimum raise.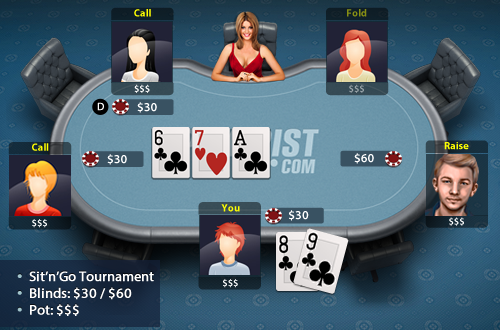 What should you do?
9919 players have already answered
Jetzt spielen
Lade die Texas Holdem Poker-App auf dein Gerät herunter!