Question of the week #
You're playing a 5 handed $25/$50 cash game and have $26,000 in front of you. This game has been playing super deep and bigger than most games at this limit. You open to $250 from UTG with QQ and get called in 2 spots then 3 bet by the big blind to $1300.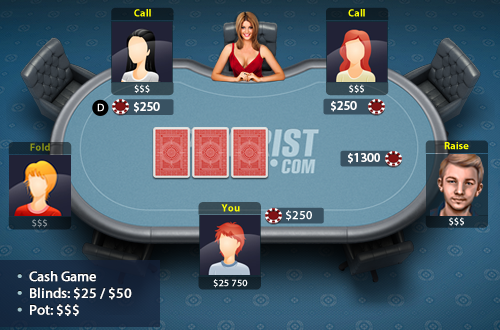 What should you do?
10895 players have already answered
Jetzt spielen
Lade die Texas Holdem Poker-App auf dein Gerät herunter!