Question of the week #
You're playing a shootout tournament with 3 players left. You have the short stack at the table; 2,200 chips at 100/200 blinds. You see the button minimum raise to 400, the small blind just call, and you have A7 suited. Only 1st place moves on.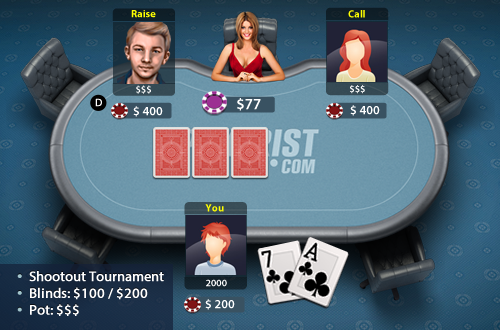 What should you do?
9888 players have already answered
Jetzt spielen
Lade die Texas Holdem Poker-App auf dein Gerät herunter!