Question of the week #
You're playing a shootout tournament with 6 players left, 9 started. You are 2nd in chips and get dealt 77 from UTG+1. You Minimum raise at the 50/100 level to 200, the short stack shoves for 1,500 and another player calls the shove leaving 1,500 chips behind, you have 3,400 left.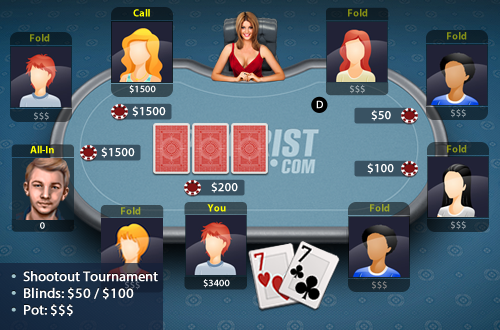 What should you do?
9909 players have already answered
Jetzt spielen
Lade die Texas Holdem Poker-App auf dein Gerät herunter!