Question of the week #
You're playing a shootout tournament, seated in the big blind. There's three of you left and the dealer button raises you. You have pocket fours and the same stack as your opponent, 30 big blinds.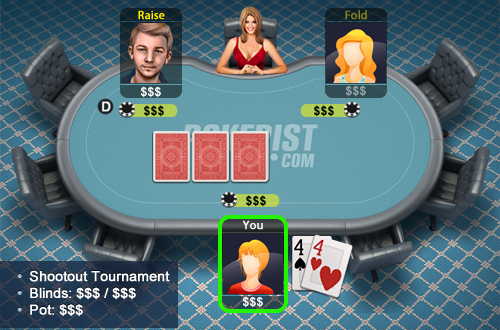 What should you do?
9921 players have already answered
Jetzt spielen
Lade die Texas Holdem Poker-App auf dein Gerät herunter!