Question of the week #
You're playing a 5 seated $1K/$2K cash game with a $148K chips. You are holding KQ of clubs in the cut-off seat and everyone has folded to you. You raise to 8k and the big blind raises to 18K. He has approximately the same stack as you.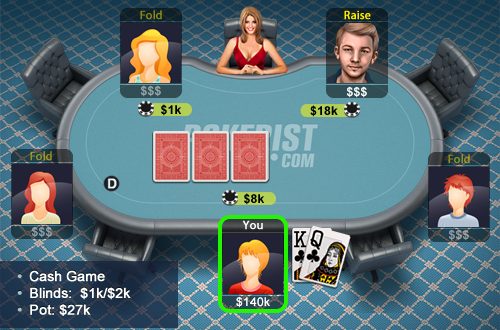 What should you do?
10865 players have already answered
Jetzt spielen
Lade die Texas Holdem Poker-App auf dein Gerät herunter!