Poker Spreads to Maryland
Poker Spreads to Maryland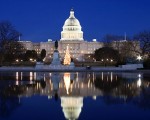 The state of poker in the United States of America is always in flux, but a recent bill in Maryland continues the trend of live poker's expansion throughout the nation.
Taking a cue from several other northeastern states, Maryland's General Assembly recently passed a bill that would legalize poker and other table games in the state's casinos. After being passed by the General Assembly, the Senate also passed the bill. The Governor has also pledged his support for the bill.
In addition to legalizing poker and other table games, the bill provides for the addition of two new casinos in the state. The first will be located near Baltimore and will be built by Caesars Entertainment. The second is expected to be a Las Vegas-style casino located minutes from Washington, D.C., the nation's capital.