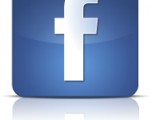 You may have noticed that the Texas Poker application Facebook page has "moved". Now you can learn all about events of your favorite game from the pages of the world's most popular social network! You can easily be the first to know about application updates, free chips promos, new articles and then discuss news with your friends. Click "Like" and stay up-to-date.
On this page you can also chat with other players, leave your ideas on how to improve the app and even ask game developers.
To play poker on Facebook, simply click the "Play Game" button on the application page.
PokeristClub — for those who are passionate about the most popular card game in the world. Join the fun!