We continue talking about the new features of the updated version of Pokerist Texas Poker. Today we'll be talking about sharing screenshots.
After the recent update, there's a new tool that allows easy screenshot saving as well as sending screenshots to your friends. After just a few steps, you can show off everybody your poker skills, share your winning moments or tell about one of a kind situation at a gambling table.
Here is how it works:
— The screenshot button is located at the top left corner of the screen. The camera icon will starts pulsing during the showdown, reminding of itself. Though, you can take a screen shot at any moment.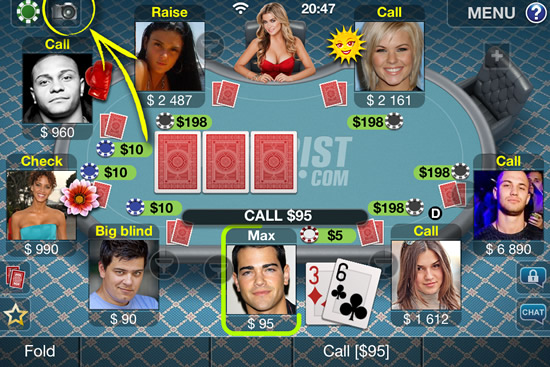 — When you click on the icon, a flash will lighten your screen, thus, the picture will be taken. It's now time for you to decide where you want to send it.
— In a new window, you can choose what you want to do with the screenshot. You can post it on your Facebook wall (the account under which you've been registered or linked to), e-mail it to your friend or save it in an album on your device.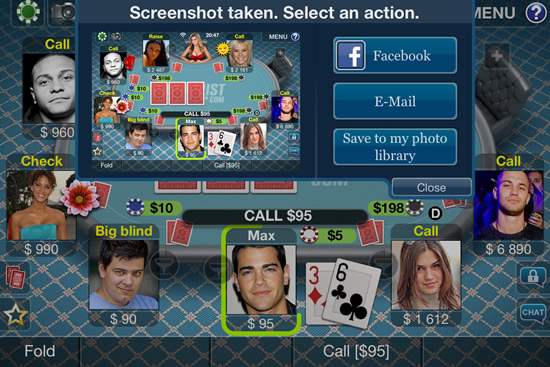 Try the new service right now. We hope your screenshots will turn out great and see you at the poker table!