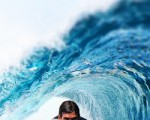 It's now summer time! Or winter time...depending which hemisphere you are in.☺
With WSOP (the word's biggest poker event) going on right now, we've almost forgotten that it's finally summer — perfect time for wonderful picnics and trips to the sea. Maybe it's not real summer in your town yet but just wait a bit. It's on its way!
To celebrate the beginning of the hottest season, Pokerist is giving out free chips to its players. The first 2000 players who follow the link will get 25 000 chips absolutely free.
Do not forget to click "Like" and remind your friend about the beginning of summer.