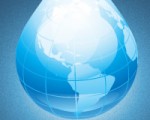 For a game that is often looked at as a vice, it is astounding how the players and the game always seem to be giving to those in need. There are quite a few examples of professional poker players contributing to the community and, consequently, destroying the stereotypes. The games loved by millions of people helps to raise money for treating patients with severe diseases. Charity tournaments are often organized, and their proceeds go towards, for example, the fight against illiteracy.
The biggest charity event in the poker history will be help on July 1, 2012 and is hosted by WSOP. The Big One for One Drop is a tournament boasting a $1,000,000 buy-in, with funds going to One Drop, an organization that works to ensure access to clean water for people around the world. Thus, poker not only helps talented and lucky people to get rich but also make the world a better place.
Can poker make you a better person? Get the free weekend chips and find out. The first 3000 players who will follow the link, will get 22 000 chips.
And those who find a hidden link in one of the June articles, will get 50 000 more free chips. Act fast — the link only works for the first 1000 players!