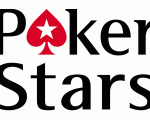 In somewhat surprising news, PokerStars has worked out a deal with the U.S. Department of Justice to purchase their former-largest-competitor, FullTilt, following the events of online poker's Black Friday, in which the DoJ shut down PokerStars, FullTilt and Ultimate Bet/Absolute Poker.
The deal involves PokerStars paying $547,000,000 for FullTilt, but was able to avoid admitting any wrongdoing. The deal may also pave the way for PokerStars to reenter the US market if and when online poker becomes legal.
As part of the deal, PokerStars will relaunch FullTilt outside of the United States and directly reimburse the $184,000,000 owed to non-US players. The money paid by PokerStars to the DoJ will also be used to pay back US players whose accounts were frozen following Black Friday. While details have thus far been scarce, to obtain their funds, US players will likely have to request the funds directly from the DoJ.
This is good news for those of you with big money lost during the FullTilt shut down. Of course, online poker is still illegal in the US, but you can still sharpen your game by playing for free at Pokerist.com.