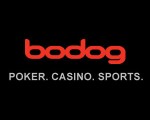 It was recently reported that Bodog, an online real money poker site, was pulling out of 20 markets, most of which are in Europe. According to reports, Bodog sent a mass email out to its users in the 20 countries alerting them that they should empty their online poker accounts by August 30, 2012 in advance of Bodog's exit from their respective markets.
Bodog's reason for the exit is, according to Bodog, due to difficulty finding payment processors in the 20 countries. Bodog will specifically be exiting the following markets; Armenia, Azerbaijan, Belarus, Bosnia and Herzegovina, Bulgaria, Croatia, Estonia, Hungary, Israel, Kazakhstan, Latvia, Lithuania, Macedonia, Montenegro, Romania, Russian Federation, Serbia, Slovenia, Ukraine and Uzbekistan. Bodog does not offer poker in the US, Spain, France, or Italy.
With Bodog exiting so many countries, it remains to be seen how the exit will affect the amount of games and action at the site.