Question of the week #
You're playing a tournament, seated in the big blind, you have KJ suited, a player from middle position limped in, and a player from late position limped in, You flop the nut straight on an ace high rainbow board.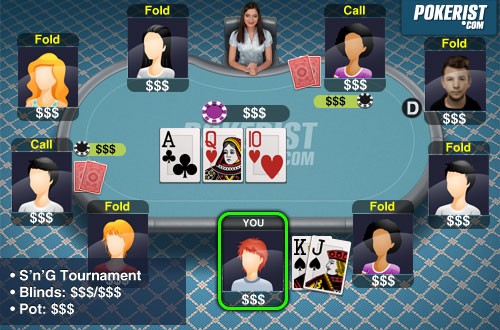 What should you do?
Shove all-in Check Lead out with a bet
11610 players have already answered
Play now
Download the Texas Holdem Poker App on your device now!