Question of the week #
You're playing a tournament, seated in the cut-off. You have 13 big blinds and have been card dead for a long period of time, slowly draining away your stack. You have a pair of eights and there is one limper from early position, this player seems to play every hand.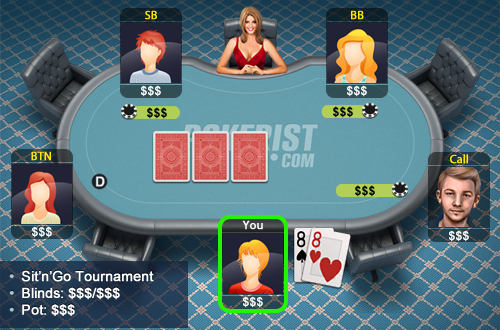 What should you do?
Call the blind Make a small raise Raise all-in
10736 players have already answered
Play now
Download the Texas Holdem Poker App on your device now!