Question of the week #
You're playing a 6 handed cash game, and seated in the cut-off. You open the pot with 910 suited and get one caller from the big blind. The flop is KQJ rainbow. The big blind checks to you.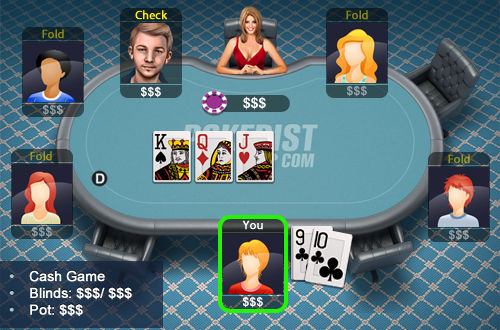 What should you do?
Check back Bet out over half the pot Shove all-in
10502 players have already answered
Play now
Download the Texas Holdem Poker App on your device now!