Question of the week #
You're playing a cash game, seated in the cut-off position. You have J10 suited. The blinds are 1/2 and you have $450 in chips. You made a raise before the flop to $10 and only the big blind called you, he has $300. The flop comes Q92 rainbow, and you bet $15 and got called. The turn came a 5 and you bet $32 and got check called again. The river came an ace and the player checks to you again.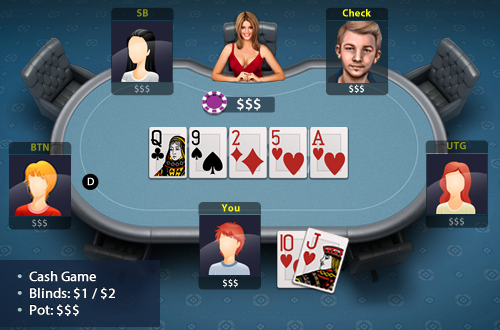 What should you do?
Bet half pot Check and give up Pot sized bet or all-in
10443 players have already answered
Play now
Download the Texas Holdem Poker App on your device now!