Question of the week #
You're playing a $5/$10 NL cash game with $3,000 in front of you. You are in middle position at a 9 handed table and open the pot for a raise to $40 with pocket tens. You get three callers, one from the button and both the blinds call as well. The flop comes 456 all clubs and you don't have a club. The blinds both check to you, you bet $100, and get check raised from the small blind to $450. The small blind has over $2,000 behind after the raise.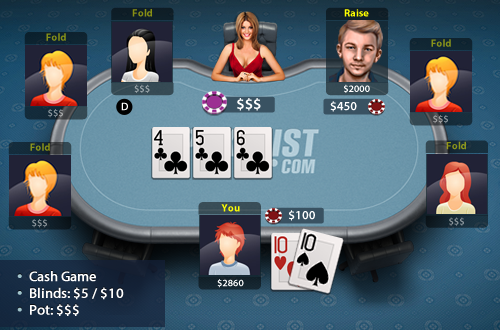 What should you do?
10839 players have already answered
Play now
Download the Texas Holdem Poker App on your device now!