Question of the week #
You're playing a heads up sit and go, you both have 1500 in chips and blinds are 25/50. You minimum raise to 100 from the button and get 3 bet to 200, you have AJ suited and choose to just call. The flop is KQ7 rainbow. Your opponent bets 250.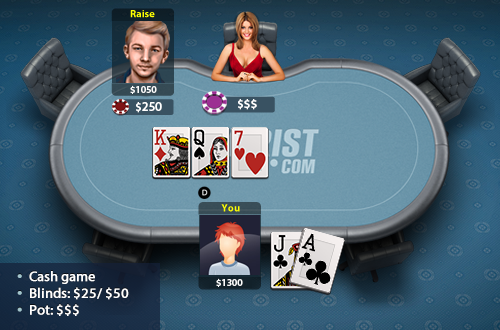 What should you do?
10696 players have already answered
Play now
Download the Texas Holdem Poker App on your device now!