Question of the week #
You're playing a heads up sit and go and have been raising every single hand from the button and forcing constant folds. Your stack is $1900 to $1100 for your opponent, you get dealt 22 and min raise from $25/$50 blinds to $100. Your opponent shoves all-in. It is the first hand they have shoved with the whole match.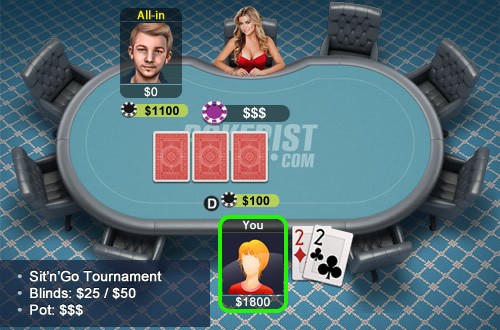 What should you do?
7150 players have already answered
Play now
Download the Texas Holdem Poker App on your device now!