Question of the week #
You're playing a 9 handed sit and go tournament and you are in the middle stages with 5 players still left on the table. You get QQ in middle position and you have a raise from under the gun. You re-raise and the player under the gun shoves all in for 20 big blinds.
What should you do?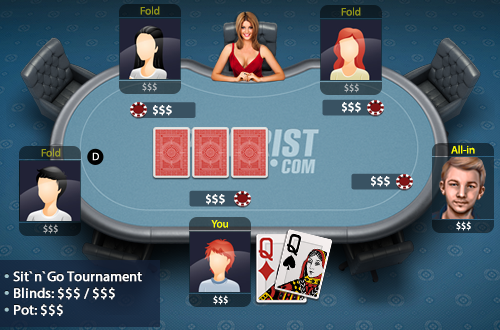 What should you do?
6845 players have already answered
Play now
Download the Texas Holdem Poker App on your device now!