Question of the week #
You're playing a 5 cash game with $10/$20 blinds with A9 in the small blind. You have bet all three streets out of position and on the river the board shows K10QJ6 with no flush possibilities. What should you do?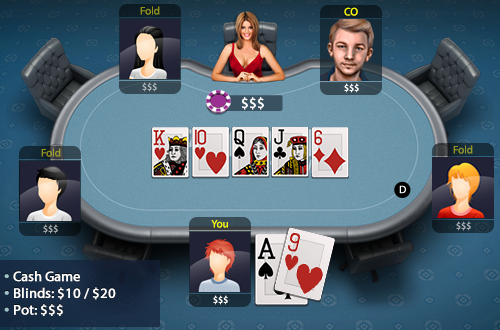 What should you do?
Check Raise ¾ of the pot Raise all in
45888 players have already answered
Jugar ahora
¡Descarga ahora la aplicación Texas Holdem Poker en tu dispositivo!