Question of the week #
Estás jugando por dinero. UTG sube la apuesta, CO la resube y tú tienes A♠K♠ e igualas. En el flop aparecen en la mesa K♦Q♥7♠, UTG y CO apuestan all-in.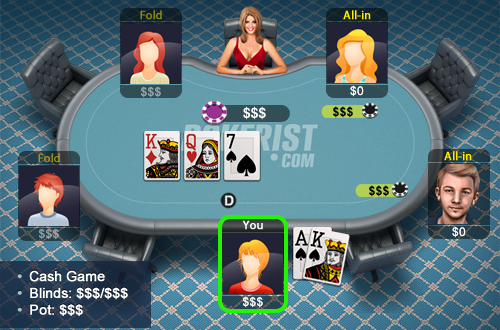 What should you do?
Tirar las cartas Igualar la apuesta
7458 players have already answered
Jugar ahora
¡Descarga ahora la aplicación Texas Holdem Poker en tu dispositivo!