Question of the week #
Estás en la mitad de un torneo de varias mesas. Las ciegas son 500/1000, todos ante ti han tirado las cartas. Eres repartidor y tienes Q♣8♦ y 12 000 fichas. La ciega pequeña tiene 16 000 fichas, la ciega grande — 6 500 fichas.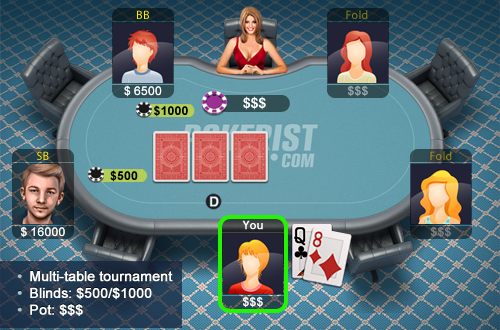 What should you do?
Tirar las cartas Subir la apuesta Igualar la apuesta
11353 players have already answered
Jugar ahora
¡Descarga ahora la aplicación Texas Holdem Poker en tu dispositivo!