Question of the week #
Usted está jugando por dinero. Usted está en la posición UTG, posee de A♥A♠. Usted iguala,
para no demostrar su mano antes de tiempo y espera hasta que uno de sus oponentes suba
la apuesta, para que Usted pueda volver a subirla. Pero los tres jugadores igualan la apuesta
y nadie sube. En el flop vienen 3♥8♦J♠. Usted sube la apuesta, la ciega pequeña lo juega todo.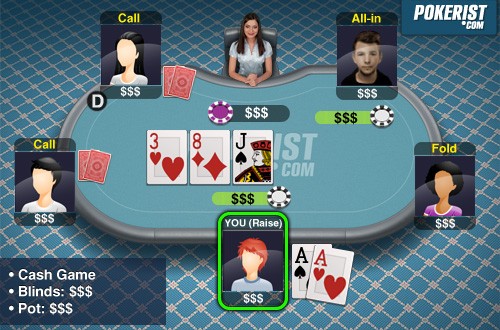 What should you do?
6167 players have already answered
Jugar ahora
¡Descarga ahora la aplicación Texas Holdem Poker en tu dispositivo!