Question of the week #
You're playing a tournament, seated under the gun. You have 4 big blinds and wake up with AA. It is very late in the tournament and you have already cashed.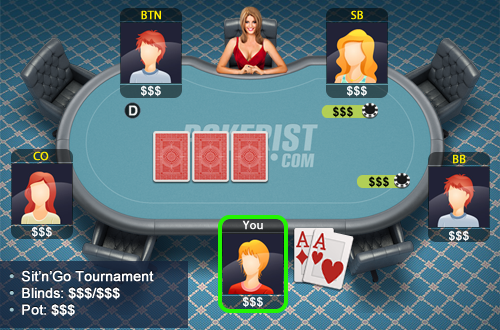 What should you do?
Call the blind Min raise Raise all-in
10327 players have already answered
Jugar ahora
¡Descarga ahora la aplicación Texas Holdem Poker en tu dispositivo!