Question of the week #
You're playing a tournament, at this point you have reached the final six players. You are the overwhelming chip leader with more than double the closest person. You pick up a pair of fives under the gun, you make a raise and the guy who is second in chips shoves.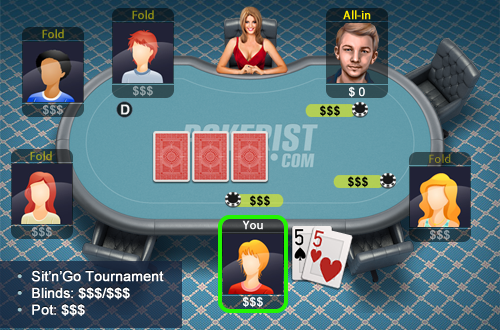 What should you do?
12586 players have already answered
Jugar ahora
¡Descarga ahora la aplicación Texas Holdem Poker en tu dispositivo!