Question of the week #
You're playing a sit and go tournament, seated in dealer position. The table folds to you. The blinds are 100/200 and you have 8,000 in chips. You have AQ suited and make a raise to 500 before the flop. The big blind calls you. The flop is A55 with no flush draws possible. They check to you.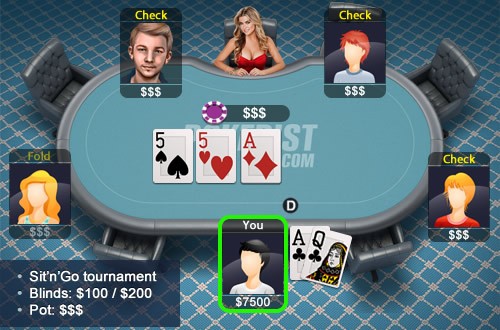 What should you do?
10943 players have already answered
Jugar ahora
¡Descarga ahora la aplicación Texas Holdem Poker en tu dispositivo!