Question of the week #
You're playing a sit and go tournament, seated in the cut-off position. The player UTG, who is wildly aggressive, playing every single hand is constantly raising before the flop. The blinds are 1,000/2,000 and you have 40,000 chips. The aggressive player has 110,000 chips. He makes a raise to 4,500 and you have AA.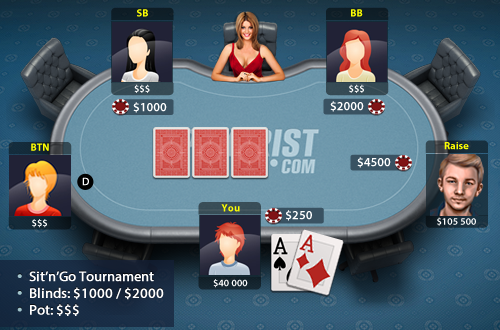 What should you do?
10419 players have already answered
Jugar ahora
¡Descarga ahora la aplicación Texas Holdem Poker en tu dispositivo!