Question of the week #
You're playing an 8 handed .$5/$10 cash game with $1500 and get dealt 88 on the button, 3 players limped in. You raise to $60 and get 3 players to call you. The flop comes 882 rainbow, no draws. You have quads, and the 3 players check to you. You check and the turn is a J, still no flush draws out there. The first player leads for $120 and the other two fold.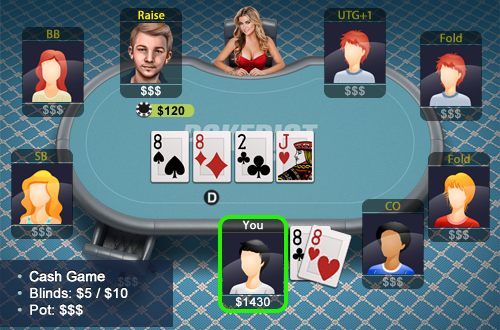 What should you do?
10623 players have already answered
Jugar ahora
¡Descarga ahora la aplicación Texas Holdem Poker en tu dispositivo!