Question of the week #
Ud. está jugando por dinero real, en sus manos 2♦3♦. Ud. sube la apuesta en 600$, la ciega grande iguala. Despues de que Ud. y su rival hizo check en el flop y el turno, sobre la mesa se colocan 7♣ 2♠10♦9♠4♥. Su oponente hace el check en el río y ahora le toca a Ud.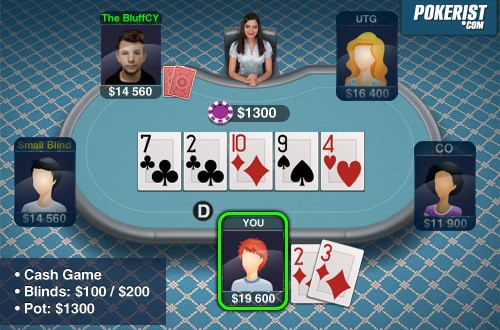 What should you do?
9806 players have already answered
Jugar ahora
¡Descarga ahora la aplicación Texas Holdem Poker en tu dispositivo!