Question of the week #
You're playing a $1/$2 heads up cash game with $300 vs. your opponents $900. Your opponent is up a sizable amount off of you. You get 89 suited, and 3-bet a $6 raise to $22. The flop is 267 rainbow. You bet $24, and get raised to $60.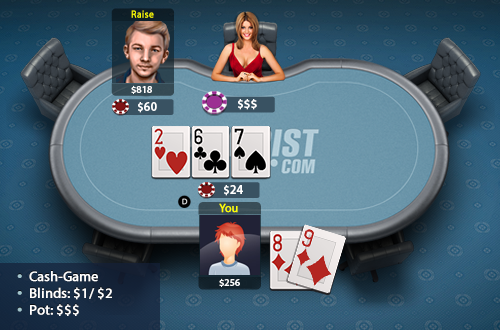 What should you do?
10796 players have already answered
Jugar ahora
¡Descarga ahora la aplicación Texas Holdem Poker en tu dispositivo!