Question of the week #
You're playing a 9 handed sit and go tournament with 5 people left. You are sitting in the big blind with 33. The player in middle position raised 4 times the big blind and you called. The flop comes 3KQ. Your opponent bet and you called. Turn comes 8.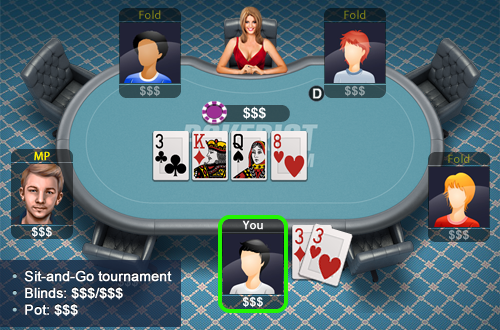 What should you do?
6850 players have already answered
Jugar ahora
¡Descarga ahora la aplicación Texas Holdem Poker en tu dispositivo!