Question of the week #
You're playing a 5 handed shootout tournament and you are sitting on the button with A8. The player in the cut-off has raised and you called. Flop comes A23, your opponent bets and you call, turn comes 2 your opponent bets again and you call. The river comes 3 and your opponent goes all in.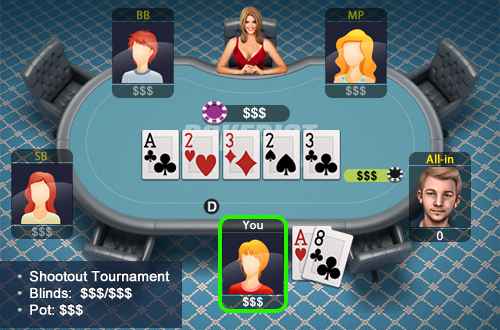 What should you do?
7577 players have already answered
Jugar ahora
¡Descarga ahora la aplicación Texas Holdem Poker en tu dispositivo!