Question of the week #
You're playing a 5 handed cash game where the blinds are $2K/$4K. The player to your right has raised to $50K and you are sitting on the button with KK.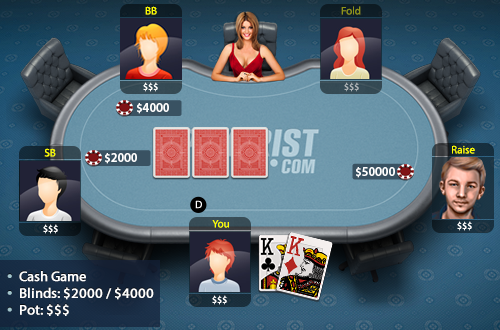 What should you do?
11198 players have already answered
Jugar ahora
¡Descarga ahora la aplicación Texas Holdem Poker en tu dispositivo!