Question of the week #
You're playing a 5 seated cash game, seated under the gun. The blinds are $500k/$1m and you are sitting on the table with $80m, calling when action is on you. All the other opponents have more chips than you. A player raises and gets re-raised to $30m and you have suited.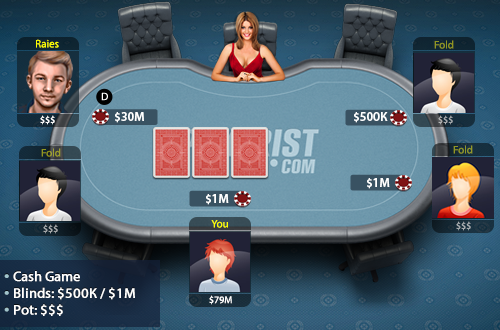 What should you do?
10690 players have already answered
Jugar ahora
¡Descarga ahora la aplicación Texas Holdem Poker en tu dispositivo!