Question of the week #
Ud. está jugando por dinero, las ciegas 1 000/2 000. Está en la posición en frente del dealer, en sus manos tiene 5♣ 6♣. En el flop se ponen sobre la mesa 4♣Q♣7♥. En el bote 10 000, la ciega grande sube a 8 000, UTG+1 vuelve a subir a 30 000, UTG+3 vuelve a subir más a 100 000. Estas son todas las fichas que Ud. tiene. Pregunta: Qué hacer?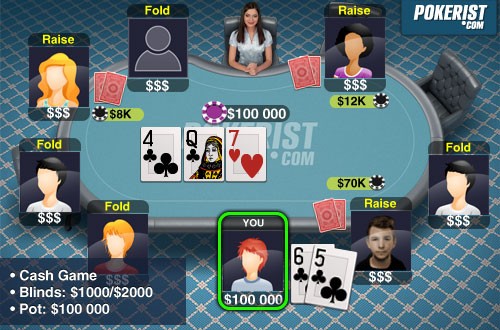 What should you do?
8483 players have already answered
Jugar ahora
¡Descarga ahora la aplicación Texas Holdem Poker en tu dispositivo!