Question of the week #
Usted está participando en el torneo multimesa. Ud. está en la posición de UTG. Las ciegas 100/200, en sus manos tiene 10♠10♣ y 14,500 fichas. Usted sube la apuesta a 800, tres jugadores la igualan, el dealer vuelve a subir a 4,300.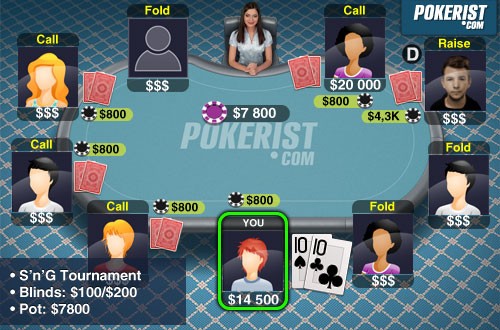 What should you do?
Igualar Jugarlo Todo o retirarse
9945 players have already answered
Jugar ahora
¡Descarga ahora la aplicación Texas Holdem Poker en tu dispositivo!