Question of the week #
Está jugando en el torneo, poniendo las ciegas 750/1500. Ud. está en la posición UTG, en sus manos 4♥4♦, otros jugadores suben las apuestas continuamente.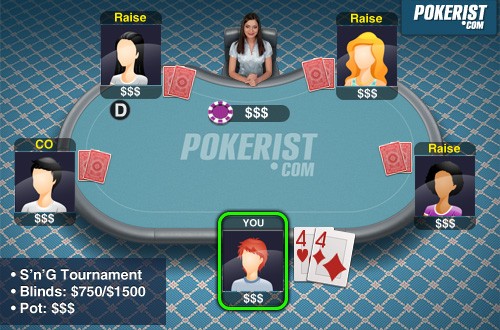 What should you do?
Subir Igualar Retirar las cartas
11997 players have already answered
Jugar ahora
¡Descarga ahora la aplicación Texas Holdem Poker en tu dispositivo!