Pokerist Academy WSOP Prop Bet: Team Jeff
Pokerist Academy WSOP Prop Bet: Team Jeff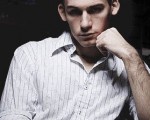 The writers for the Pokerist Academy have all joined together in friendly competition to see who could pick the best team of professional poker players, based on the results of the ongoing 2012 WSOP. Now that we are approximately ten events into the WSOP, it's time to look at the individual teams, starting with the current leader, Team Jeff.
Team Jeff picked 2nd in the draft lineup and has assembled a team that has already amassed 11 points, well above the second place team with 6 points. Points are awarded if a player cashes (1 pt), final tables (3 pts) or wins an event (8 pts).
Team Jeff consists of: Phil Hellmuth, John Juanda, Justin Bonomo and Tommy Vedes. Vedes has already final tabled event #5 and cashed in event #12. Hellmuth has cashed in two events (#2 and #8), Juanda has cashed in three (#2, #5,and #9) and Bonomo has cashed in two (#3 and #13).
The team picked by Jeff is a strong one. Hellmuth was a logical first pick, given his current title as the player with the most WSOP bracelets, and his obvious love of attention and accolades. There is no better way to get accolades than to extend your WSOP bracelet lead.
Juanda is an interesting pick, since he was wrapped up in the FullTilt scandal. Still, Juanda has had an excellent year playing poker, and has always been a consistent player in the WSOP. It is no surprise he has already cashed thrice.
Bonomo is another interesting player. He was probably best known initially for his multiacconting scandal, when he played online under the name ZeeJustin. Bonomo, however, has made good over the last few years, and the memories of his prior controversies seem to be vanishing with time. This last year, he earned his biggest tournament payout ever, over $2,000,000 in the Monte Carlo EPT High Roller's event, so he should be flush and able to play lots of events in the WSOP.
Yet it's Tommy Vedes, the least known of the team, who is making the most waves, with a final table already to his credit. Even though he is the least well known, he has been a force on the tournament scene for several year. He won a WPT event this year in Florida for almost $800,000 after finishing 6th in the same event a year prior, and had won another WPT event in 2009.
Photo: www.ruffpoker.com