Question of the week #
Jeu d'argent. UTG élève l'enjeu, CO élève encore mais vous avez A♠K♠ dans les mains et vous égalisez. Sur le flop on met à la table K♦Q♥7♠, UTG et CO tentent tout pour tout.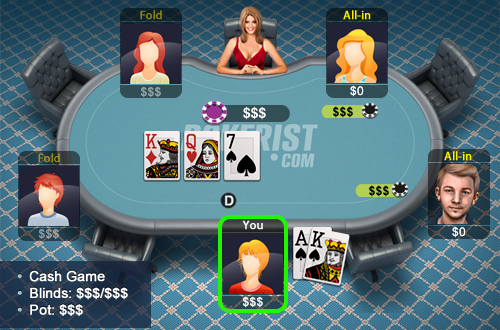 What should you do?
Se défausser les cartes Égaliser
8461 players have already answered
Jouer
Téléchargez l'application de Texas Hold'em sans plus attendre !