Question of the week #
La première main dans le tournoi de quelques tables. Vous avez de 100 000 jetons, les blinds sont 100/200, UTG élève à 1000, vous élevez encore à 4000. Vous êtes à la position de dealer, K♣K♥ dans les mains. Votre adversaire se décide à élever de nouveau à 25 000.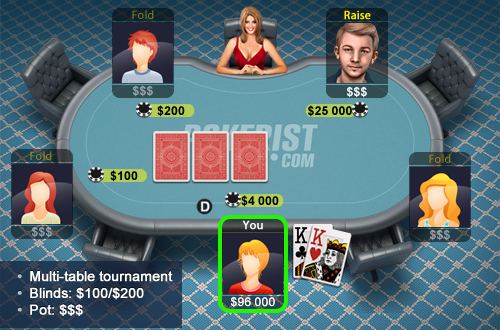 What should you do?
Se défausser les cartes Élever Égaliser
10231 players have already answered
Jouer
Téléchargez l'application de Texas Hold'em sans plus attendre !