Question of the week #
Vous jouez au tournoi de Sit'n'Go. Sur la table il y a 10♣5♦A♣10♥8♠. Vous jouez contre deux autres joueurs, tous les deux ont fait le check sur la rivière. C'est votre tour d'agir. Dans les mains vous avez A♦K♦.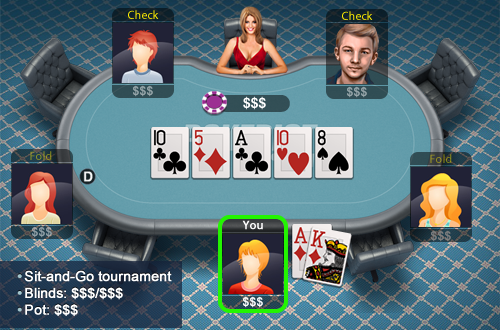 What should you do?
7149 players have already answered
Jouer
Téléchargez l'application de Texas Hold'em sans plus attendre !