Question of the week #
Vous jouez avec l'argent et vous êtes assis à la position du gros blind, vous avez A♠2♥. Votre adversaire à la position du petit blind élève l'enjeu trois fois plus que la taille de blind.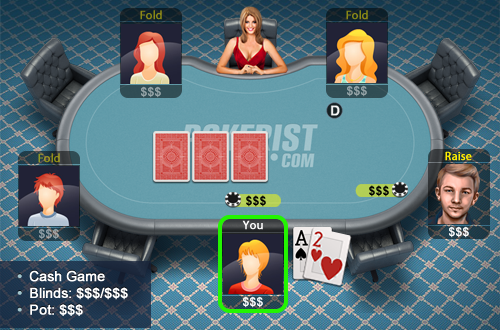 What should you do?
Se défausser les cartes Élever Égaliser
10016 players have already answered
Jouer
Téléchargez l'application de Texas Hold'em sans plus attendre !