Question of the week #
Vous êtes en pleine tournoi aux quelques tables. Le joueur que vous savez qu'il est dur comme un rocher, fait l'enjeu de 10 gros blinds. Vous l'égalisez de la position du dealer, vous avez Q♥J♥. Sur le flop on met 5♦5♣Q♠ sur la table. Votre adversaire est à l'évidence un joueur du style dense, joue son va-tout et vous égalisez à nouveau. Sur le turn on met J♦ et votre adversaire tente tout pour tout.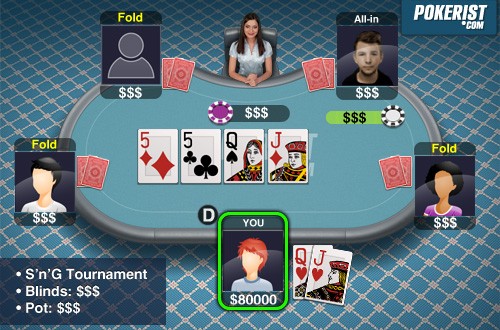 What should you do?
Se défausser les cartes Égaliser
6333 players have already answered
Jouer
Téléchargez l'application de Texas Hold'em sans plus attendre !