Question of the week #
Jeu d'argent. Vous êtes assis à la position d'UTG, A♥A♠ dans les mains. Vous égalisez pour ne pas dénoncer prématurément votre main et attendez jusqu'à ce qu'un joueur va élever l'enjeu pour que élever à nouveau. Mais tous les trois joueurs égalisent l'enjeu et personne n'élève. Sur le flop on met 3♥8♦J♠. Vous élevez l'enjeu et le petit blind joue son va-tout.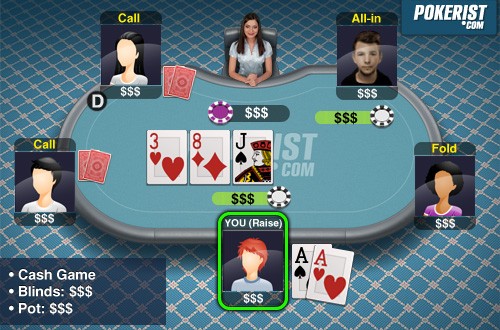 What should you do?
Se défausser les cartes Égaliser
6799 players have already answered
Jouer
Téléchargez l'application de Texas Hold'em sans plus attendre !