Question of the week #
Vous participez au tournoi Sit'n'Go. Vous avez 9♥10♥ dans les mains et vous égalisez sur le préflop. Sur le flop on met 5♦6♥7♣ sur la table. Un de joueurs fait l'enjeu — la moitié de banque, les autres égalisent.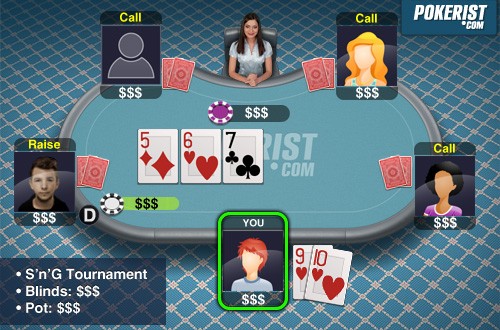 What should you do?
Égaliser Se défausser les cartes Élever
10128 players have already answered
Jouer
Téléchargez l'application de Texas Hold'em sans plus attendre !