Question of the week #
Vous participez au tournoi aux quelques tables, de laquelle trois joueurs sortent avec d'argent et quatre joueurs restent sans rien. Le dealer éleve à 8000 et le petit blind joue son va-tout avec de 10 000 jetons. Vous êtes assis à la position du gros blind, vous avez 8♣4♣ et de 41 000 jetons.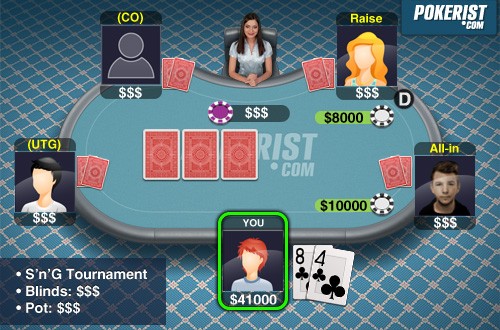 What should you do?
Égaliser Se défausser les cartes Élever
10649 players have already answered
Jouer
Téléchargez l'application de Texas Hold'em sans plus attendre !