Question of the week #
Vous jouez dans le tournoi pour les deux. Votre adversaire égalise les enjeux d'une manière facile. À la position du dealer vous élevez l'enjeu avec A♥K♦. L'adversaire l'égalise, sur le flop on met A♣3♥10♠ — l'adversaire fait le check.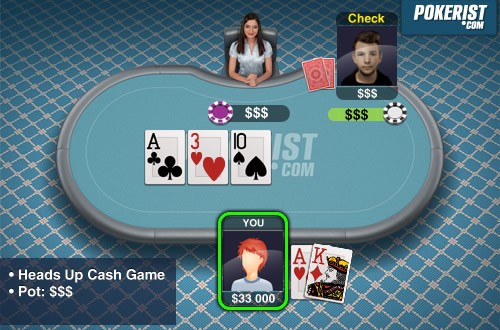 What should you do?
6907 players have already answered
Jouer
Téléchargez l'application de Texas Hold'em sans plus attendre !